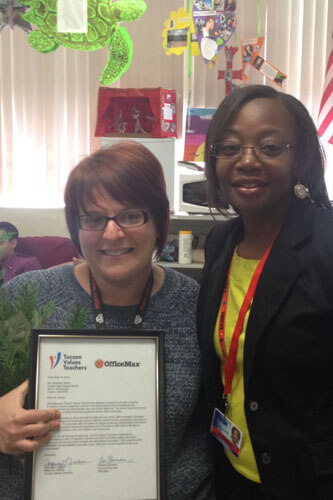 Congratulations to Ms. Beth Slaine, English teacher at Tucson High Magnet School. Beth is our December 2013 TVT/OfficeMax Teacher Excellence award winner.

Beth was nominated by Robin Breault of LeadLocal, who wrote: "Beth is fearless. She takes on any challenge and continually works to improve herself and the opportunities she brings to her students. This semester Beth has taken on a huge community-based project that will give her students excellence real-world experience and 21st century skills. Beth is the type of educator that invests in kids and invests in our community!"
Congratulations and thank you for your commitment to teaching! We salute you!  Keep up the outstanding work!