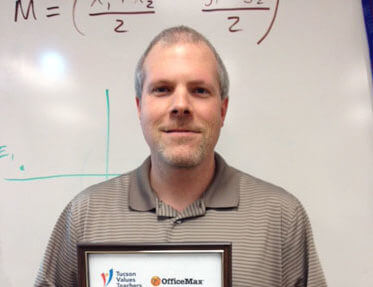 Congratulations to Mr. Cary Todd, Geometry Teacher at Rio Rico High School. Mr. Todd is our November 2013 TVT/OfficeMax Teacher Excellence award winner.
Mr. Todd was nominated by his colleague Nagesh Kumar who wrote: Mr. Todd contributes constructively towards creating a healthy Math community at school, which not only includes his students, but also having a progressive attitude among other Math teachers. He is always available for students whenever they need him.

We salute you!  Keep up the outstanding work!