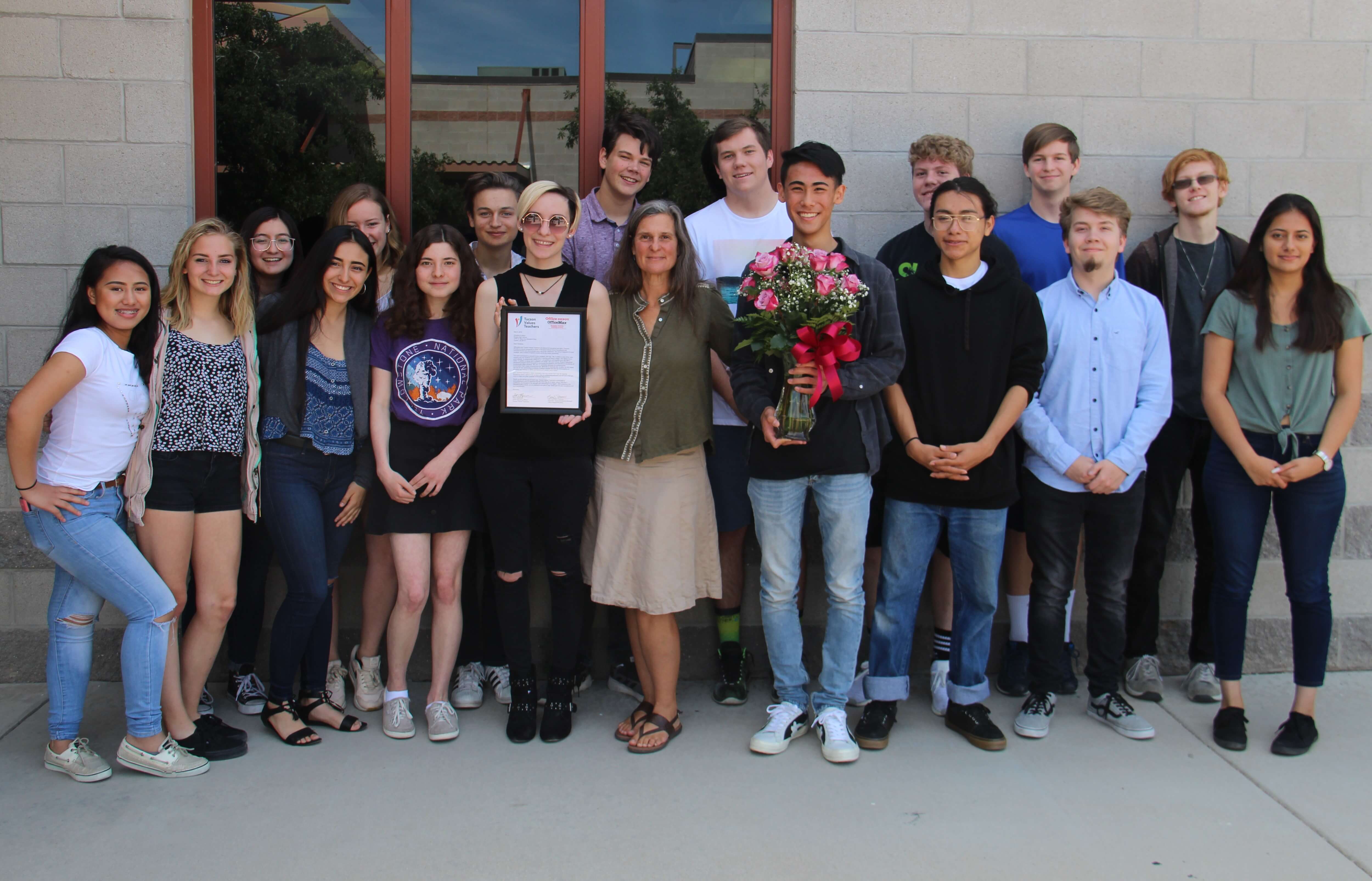 Empire High School's Christine In-Albon was nominated by her AP Seminar students for the Teacher Excellence Award.
In the nominating statement, In-Albon's students said, "In addition to being such a positive role model, she runs Corvus, Empire's advanced placement program that is focused on developing the passions and educational excellence of academically gifted students.
"She is also an admirable advocate for environmental conservation, both inside of school and out. Ms. In-Albon partners with the Bureau of Land Management and the Cienega Watershed Partnership to facilitate the summertime Youth Engaged Stewardship Program (YES Program) to give students a chance to plan and participate in local conservation efforts."
In-Albon has taught in the Vail School District for 23 years and has been at Empire High School for the past 12 years. Superintendent Calvin Baker helped present the award to In-Albon.