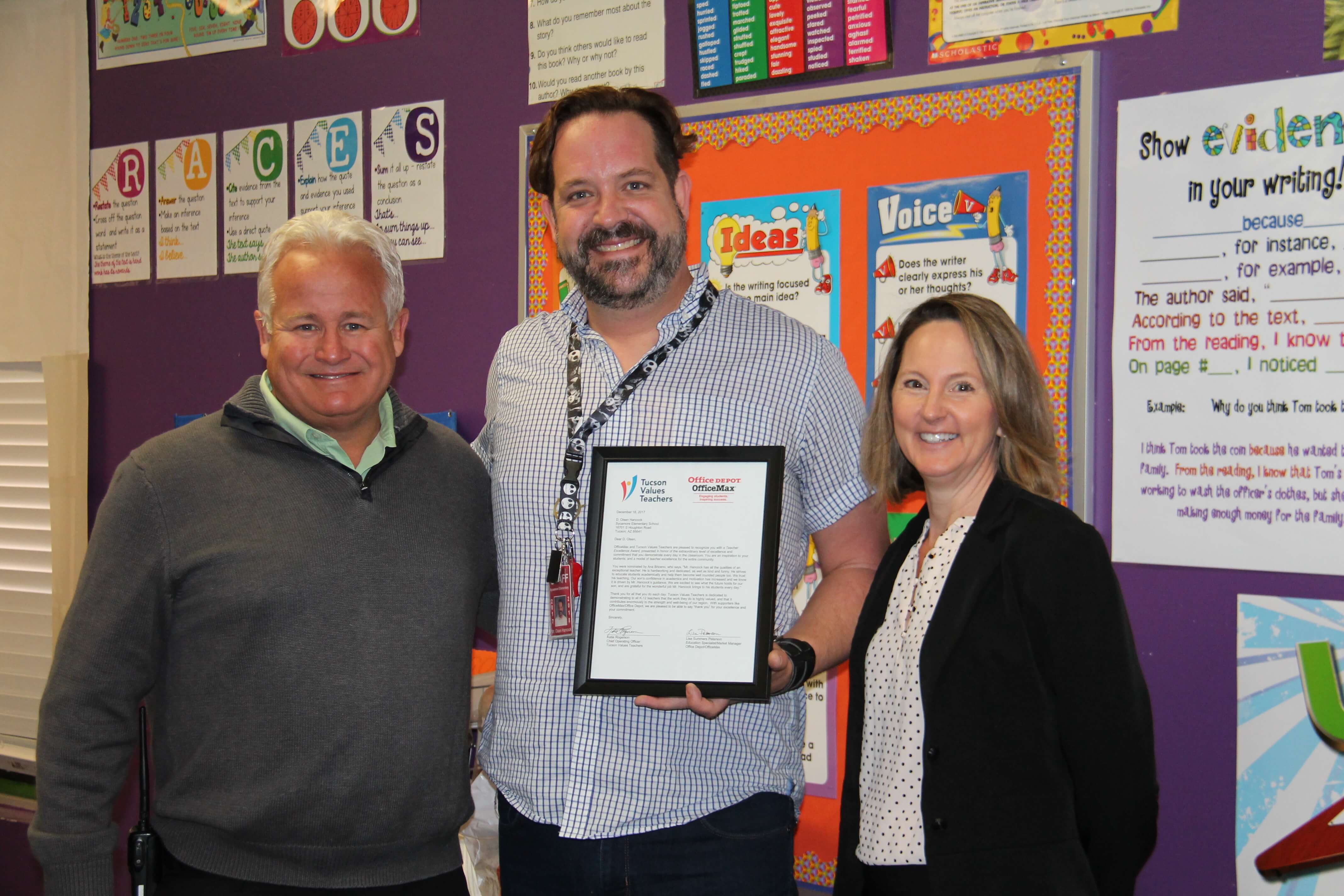 Congratulations to D. Olsen Hancock!
Mr. Hancock–a 4th grade teacher at Sycamore Elementary School in Vail Unified School District–received the December 2017 Teacher Excellence Award! He received flowers and a plaque from TVT, and school supplies along with a $100 gift card from Office Depot/OfficeMax! The class also enjoyed some donuts to celebrate Mr. Hancock's award!
Joining in on the celebration from Vail Unified School District was Ken Graff, Principal at Sycamore, and Debbie Penn, Deputy Superintendent of Teaching and Learning.
Ana Briceno, a parent of one of Mr. Hancock's current students, was also at the presentation. She nominated Mr. Hancock for the award. In her nomination, Ms. Briceno said, "Mr. Hancock has all the qualities of an exceptional teacher. He is hardworking and dedicated, as well as kind and funny. He strives to educate students academically and help them become well rounded people too. We trust his teaching and how he is dedicated. Our son's confidence in academics and motivation has increased and we know its been driven by Mr. Hancock's guidance. We are excited to see what the rest of the year holds for our son and are grateful to the wonderful job Mr. Hancock is doing with him."
Congrats, Mr. Hancock!