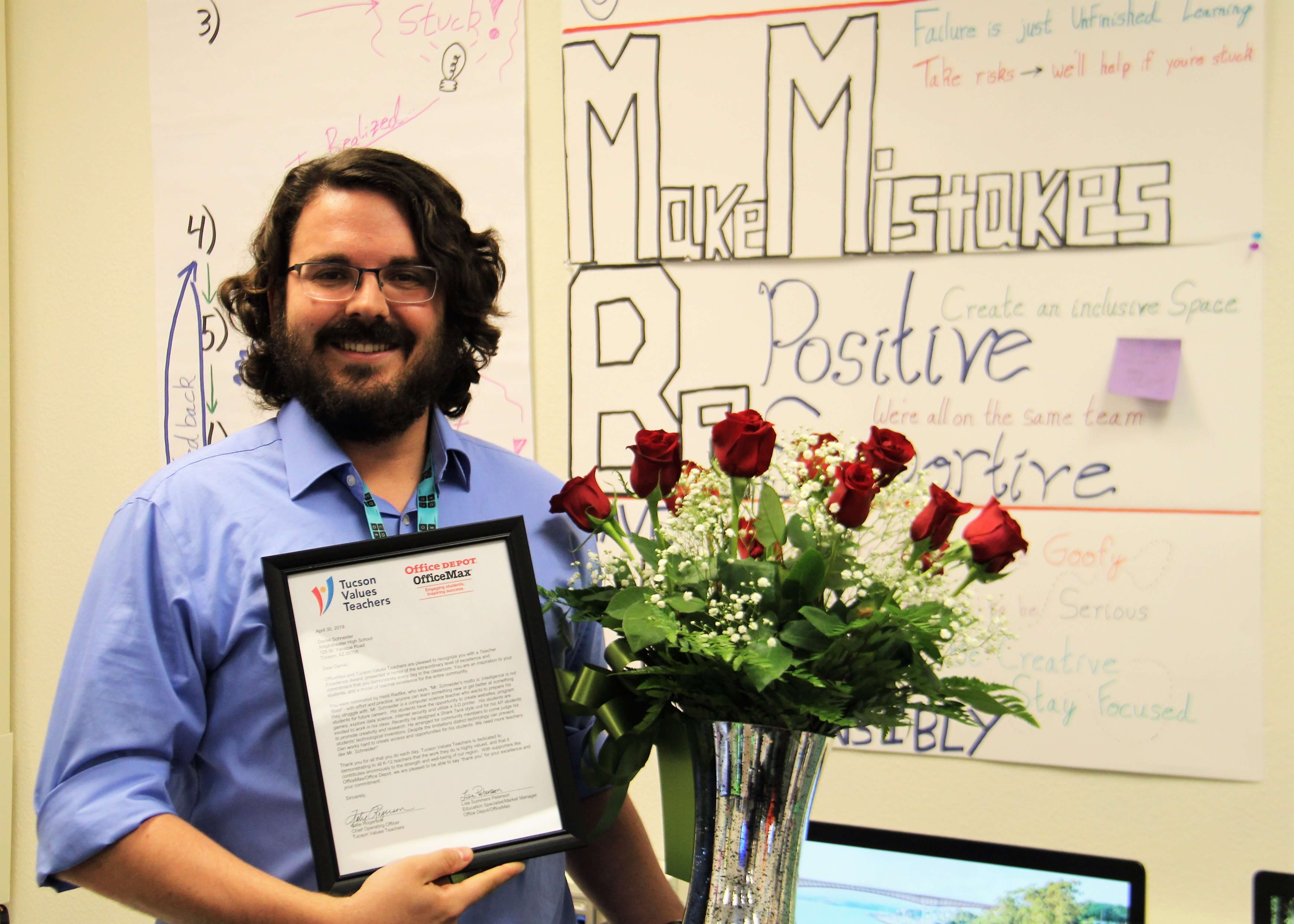 Tucson Values Teachers and OfficeMax/Office Depot presented the April Teacher Excellence Award on Tuesday, April 30 to Daniel Schneider, a computer science teacher at Amphitheater High School.
Schneider was nominated by his colleague, Heidi Radtke. In her nominating statement, Radtke said, "Mr. Schneider prepares his students for future careers. His students have the opportunity to create websites, program games, explore data science and internet security, and utilize a 3-D printer. Recently he designed a Shark Tank-style unit for his AP students to promote creativity and research."
Currently in his eighth year of teaching—his sixth at Amphi High—Schneider is the Coding Club sponsor on campus, as well as a tech coach and member of the leadership team.
He has a CSTA CyberSecurity Teacher Certification and trains other computer science teachers on a national level.
His motto—intelligence is not fixed, with effort and practice anyone can learn something new or get better at something they struggle with—guides his teaching philosophy.
Radtke said, "Despite the limitations district technology can present, Dan works hard to create access and opportunities for his students."