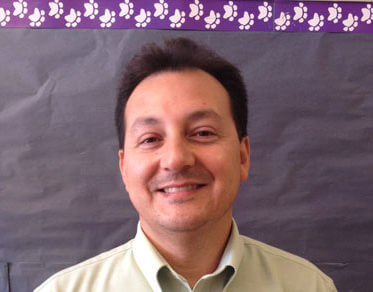 Congratulations to Darrek Hernandez, 8th Grade science teacher at Mansfield Middle School, Tucson Unified School District.  Darrek is this month's TVT/OfficeMax Teacher Excellence award winner.
Darrek was nominated by fellow colleague, Kirsten Bittel. Kirsten wrote: Mr. Hernandez is the very model of what a middle school science teacher should be. His classes are highly engaging to students while constantly pushing them to better themselves and strive for excellence. He keeps in contact with parents to ensure that all his students are achieving their personal best. In addition to his regular teaching duties, he takes time to tutor struggling students during his lunch and after school on a regular basis. All of this is possible because he constantly reflects on his teaching to meet the needs of his ever changing students.
Way to go, Darrek! Keep up the outstanding work!