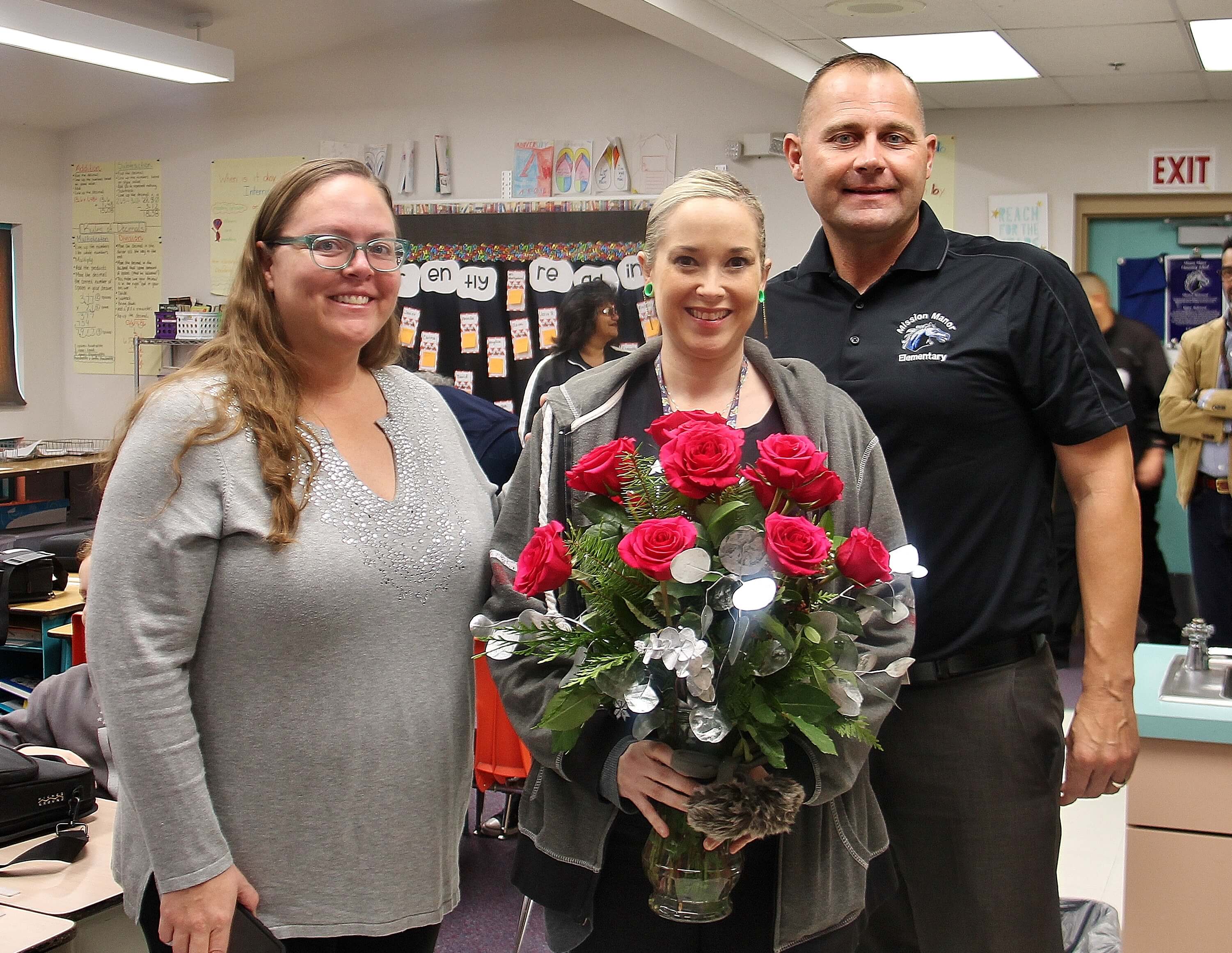 Tucson Values Teachers and OfficeMax/Office Depot presented the December Teacher Excellence Award on Tuesday, Dec. 18 to Donita Montgomery, a 5th grade math and science teacher at Mission Manor Elementary School in Sunnyside Unified School District.
Montgomery, who is in her 19th year of teaching, has spent her last three years at Mission Manor. In addition to teaching, Montgomery coordinates the 21st Century Program at her school, providing tutoring and enrichment opportunities for more than 200 students on campus.
She was nominated for the award by her daughter, Adriana Montgomery.
"My mom gets to work two hours early, tutors, then teaches a full day, and then stays after school for two hours to tutor again before coming home to my brother and me to help us with our homework.
"She is always there for any and all of her students, past or present. She is the best teacher anyone could hope for and I am very proud of her. She deserves to be recognized for all her hard work and dedication to teaching."