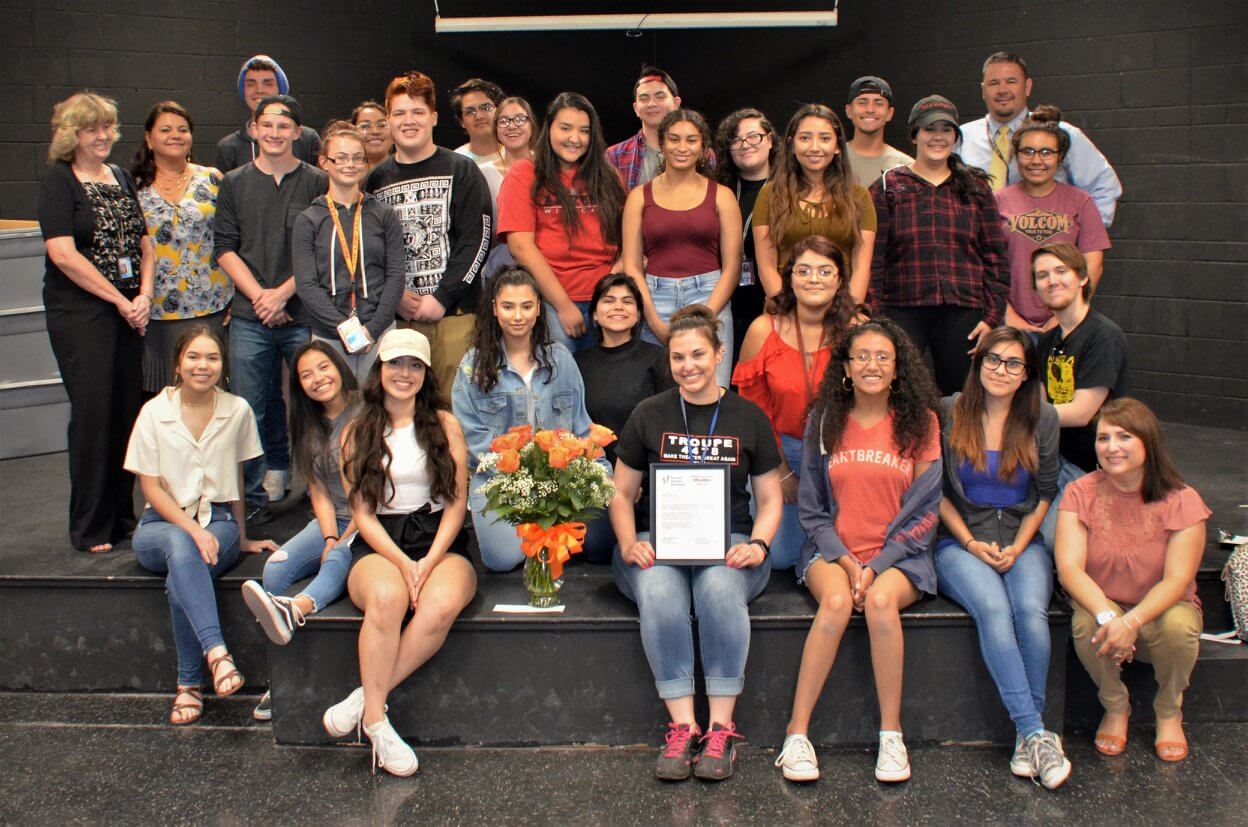 Congratulations to Ericka Quintero!
Ericka Quintero, theatre teacher at Desert View High School in Sunnyside Unified School district, received the May 2018 Teacher Excellence Award during Teacher Appreciation Week. Ms. Quintero, an alumna of Desert View, has been teaching at the school for 10 years. Ms. Quintero's top-rated Thespians Troupe 4478 recently earned the No. 1 spot in the southern region.
Ms. Quintero was nominated by 14 of her current students, many sharing in the surprise of the award presentation during class.
One of her students, Natalie Alvarez, said, "She has personally helped me discover what I want my career to be and has encouraged me in my dream and passion." Natalie went on to say, "She deserves to be acknowledged for all her hard work and it would be awesome if it's not only from our little family here at Desert View."
As part of the Teacher Excellence Award, Ms. Quintero received flowers and a plaque from TVT, a $100 gift card from Office Depot/OfficeMax, a mini bell donated by Ben's Bells, and pizza for her class from Humble Pie! She also received $250 cash courtesy of Tucson Electric Power and Helios Education Foundation.