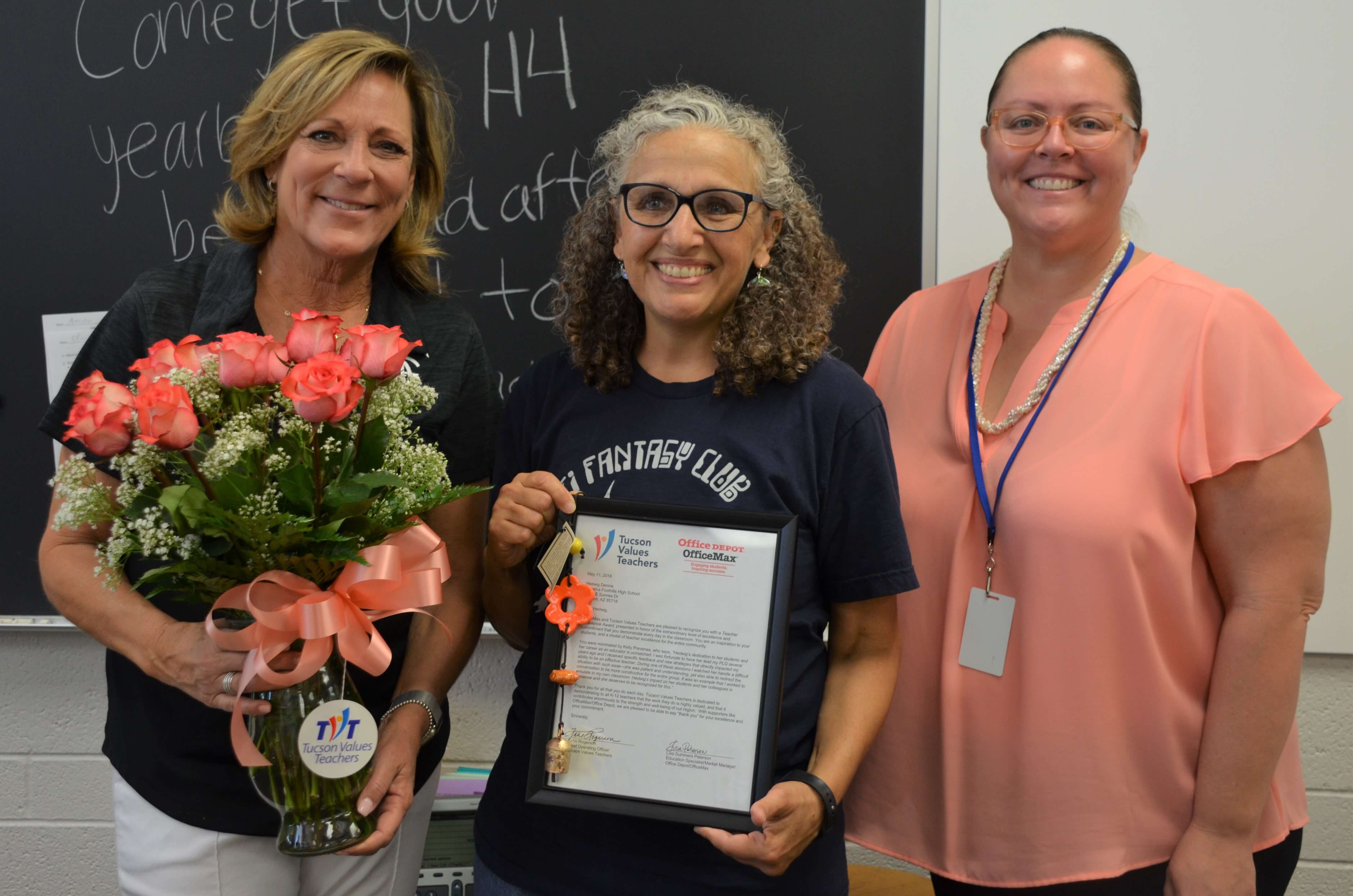 Congratulations to Hedwig Dennis!
The May 2018 Teacher Excellence Award during Teacher Appreciation Week was presented to Hedwig Dennis from Catalina Foothills School District. Mrs. Dennis, with 22 years of teaching experience, has spent the last 17 years of her career at Catalina Foothills High School.
Mrs. Dennis currently teaches 9th grade English and AP English Language and Composition. She is also a Learning Support Specialist, working with new teachers in the district to help them refine their instructional practices.
As part of the Teacher Excellence Award, Mrs. Dennis received flowers and a plaque from TVT, a $100 gift card from Office Depot/OfficeMax, a mini bell donated by Ben's Bells, and pizza from Humble Pie! She also received $250 cash courtesy of Tucson Electric Power and Helios Education Foundation.