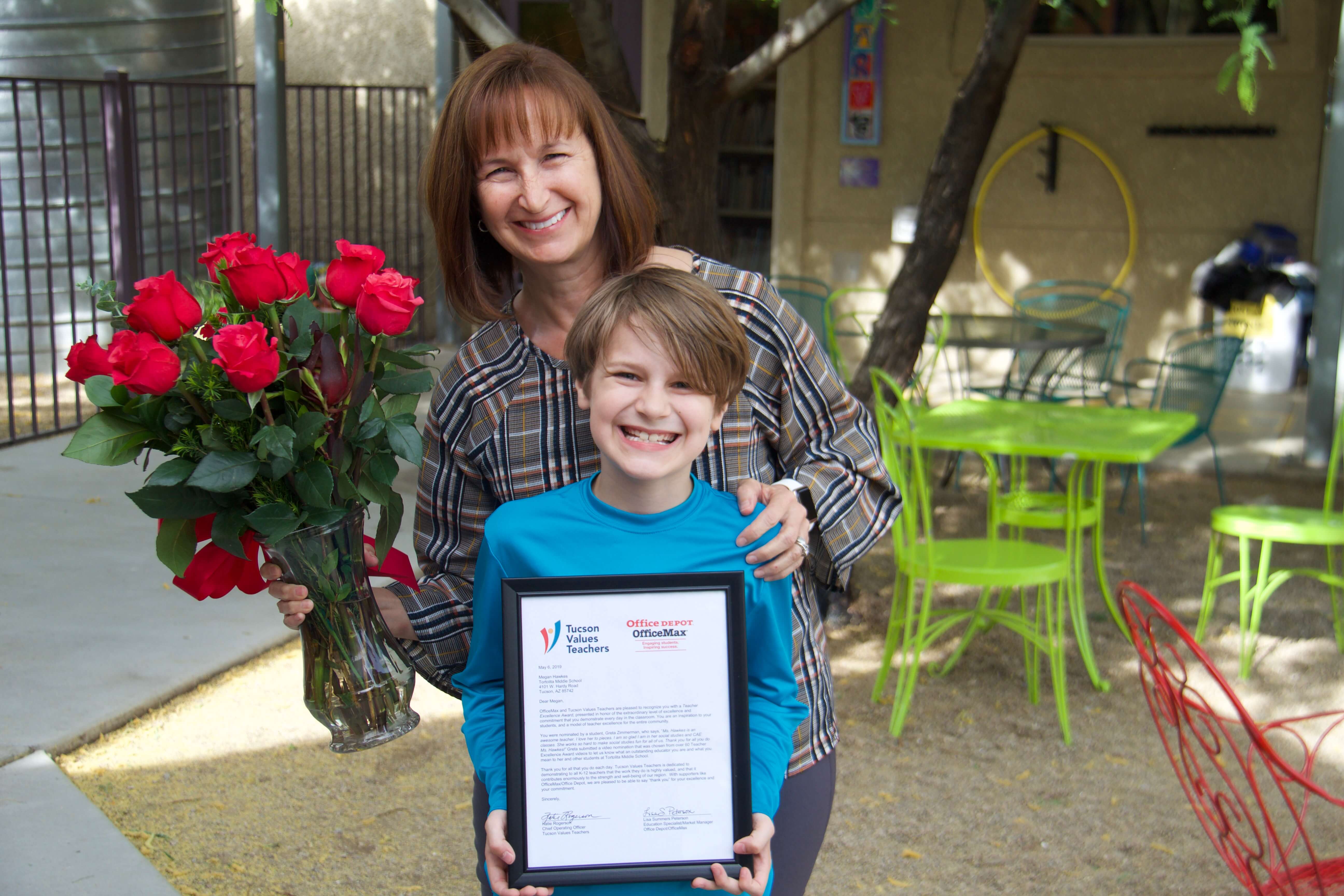 Congratulations to our May 2019 Teacher Excellence Award winner, Ms. Joy Karn!
Vail Unified School District teacher, Joy Karn, has been teaching since 1991, including 11 years in Saipan, a small island in the Western Pacific. She has spent the past three years as a 2nd and 3rd grade teacher at Civano Community School.
One of Karn's students, Ian Cooksey, submitted the stop-motion video nomination, utilizing artwork and audio recordings of other students in the class. Cooksey said, "Ms. Joy gives us so much JOY! She is awesome! We hope this video helps you feel her JOY too."
Karn was surprised with the award on May 6 during the all-school community time that included Vail Superintendent Calvin Baker, Tucson Values Teachers Board President Clint Mabie, as well as Karn's mother and two children.