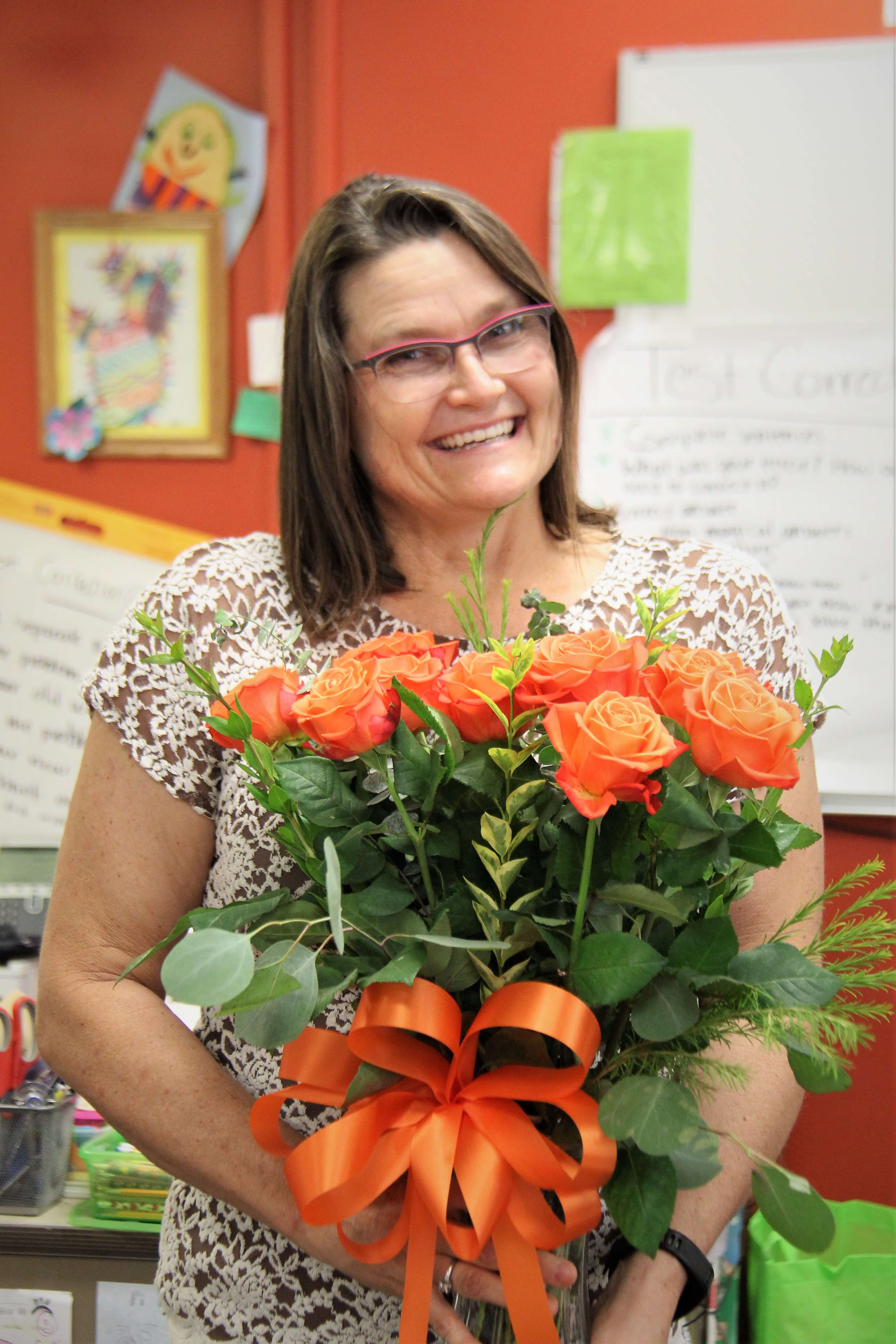 Tucson Values Teachers presented the August Teacher Excellence Award on Thursday, August 29, 2019 to Judy Dasse, a math teacher at Tanque Verde High School (TVHS).
Dasse has taught for 25 years, the past eight have been at TVHS in Tanque Verde Unified School District. She is a current member of the National Council of Teachers of Mathematics and has previously coached the school's swim team.
Dasse was nominated by her colleague, Joni Lightcap. In her nominating statement, Lightcap said, "Judy Dasse is a positive light in our TVHS community. She has an intense workload, teaching Honors Precalculus, Calculus AB and Calculus BC with new textbooks as well. She has always been flexible in taking on new content for the benefit of our students.
"Judy also encourages our new teachers and makes a point to help with their lessons to ensure the success of others. I have taught for 20-plus years and never had such a supportive colleague."