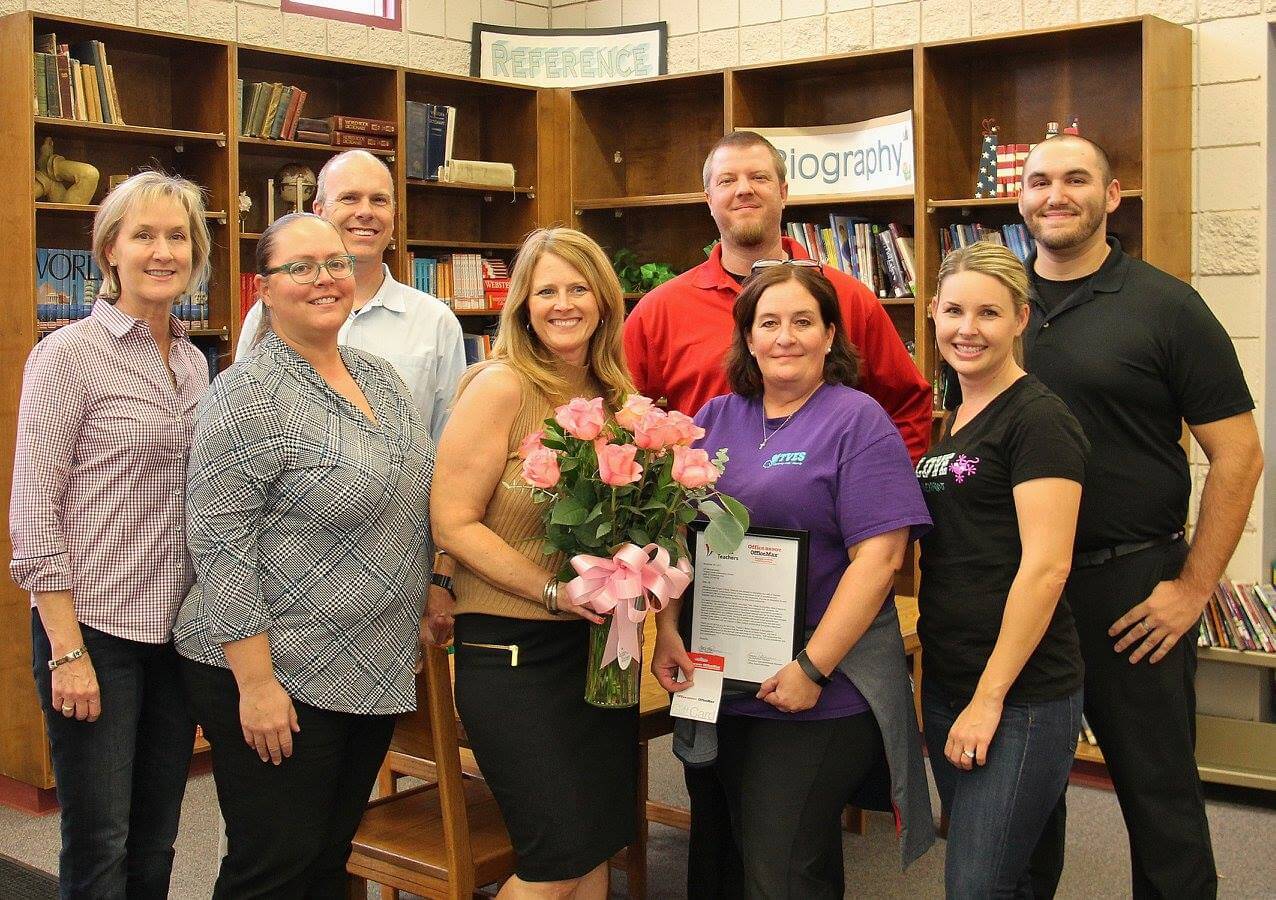 Congratulations to Juli Monroe-Daley!
Ms. Monroe-Daley–a 3rd grade teacher at Tanque Verde Elementary School in Tanque Verde Unified School District–received the November 2017 Teacher Excellence Award! She received flowers and a plaque from TVT, and school supplies along with a $100 gift card from Office Depot/OfficeMax! She was also surprised with flowers from her husband!
Ms. Monroe-Daley was nominated by Shannon North, a parent of one of Ms. Monroe-Daley's current students! In her nomination, Ms. North said, "Mrs. Daley exemplifies what it means to be a teacher. Her innovative, diverse teaching style encompasses ALL students. Her classroom is a wonderful example of how a student is beautifully prepared for success in higher grades. This is my second student to have been blessed with her as their teacher. Both my children have very different strengths and I am so impressed with how she manages all types of different student needs. She is a relatable role model to her students and excellent peer mentor to other teachers at our school. I am proud to know her and even prouder to have had both my children in Mrs. Daley's phenomenal 3rd grade classroom!"
Congrats, Ms. Monroe-Daley!