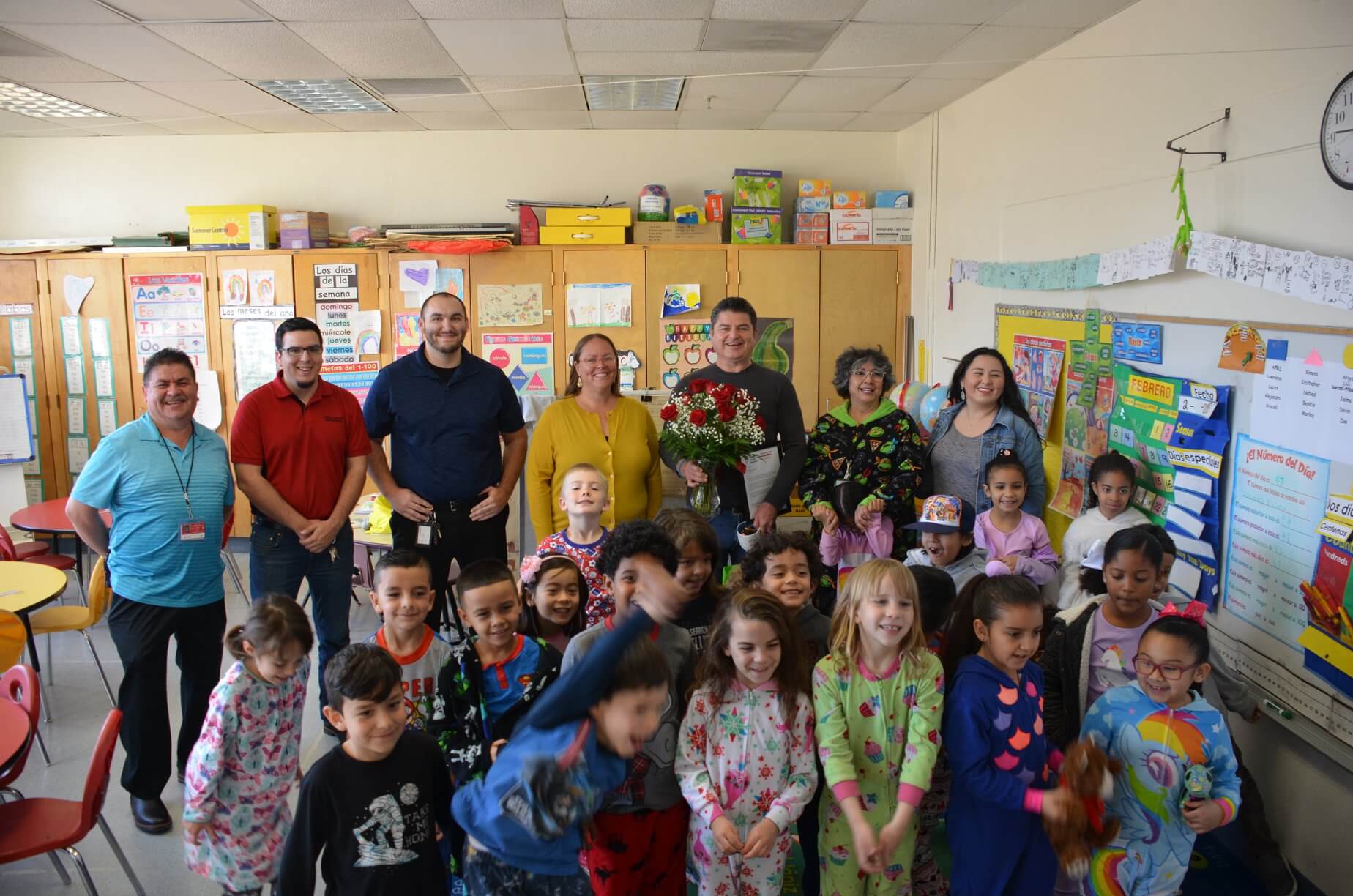 Tucson Values Teachers and OfficeMax/Office Depot presented the February Teacher Excellence Award on Tuesday, Feb. 26 to Julian Barceló, a first-grade teacher at Davis Bilingual Elementary Magnet School in Tucson Unified School District.
Barceló, originally out of Huásabas, Sonora, Mexico, moved to Tucson in 1990. While working part-time and taking English classes, Barceló was inspired by his wife, Lupita Valencia, to pursue a career in education.
Both now working in Tucson Unified—Valencia teaches preschool at Manzo Elementary—Barceló has spent the past 20 years teaching first grade or kindergarten, nearly half of that time at Davis Bilingual.
He has been instrumental in sustaining a community garden across the street from the school where he regularly takes his students, using it as an extension of the classroom for hands-on instruction, including the exploration of sustainability.
Barceló was nominated by Constance Onsae, a former Tucson Values Teacher Teacher Excellence Award winner and educator at Pueblo High School. Onsae's son is currently in Barceló's class.
In her nominating statement, Onsae said, "Señor Barceló models the importance of respecting the diversity of all. He understands that he is planting seeds of ideas that will make the students better humans in the world."