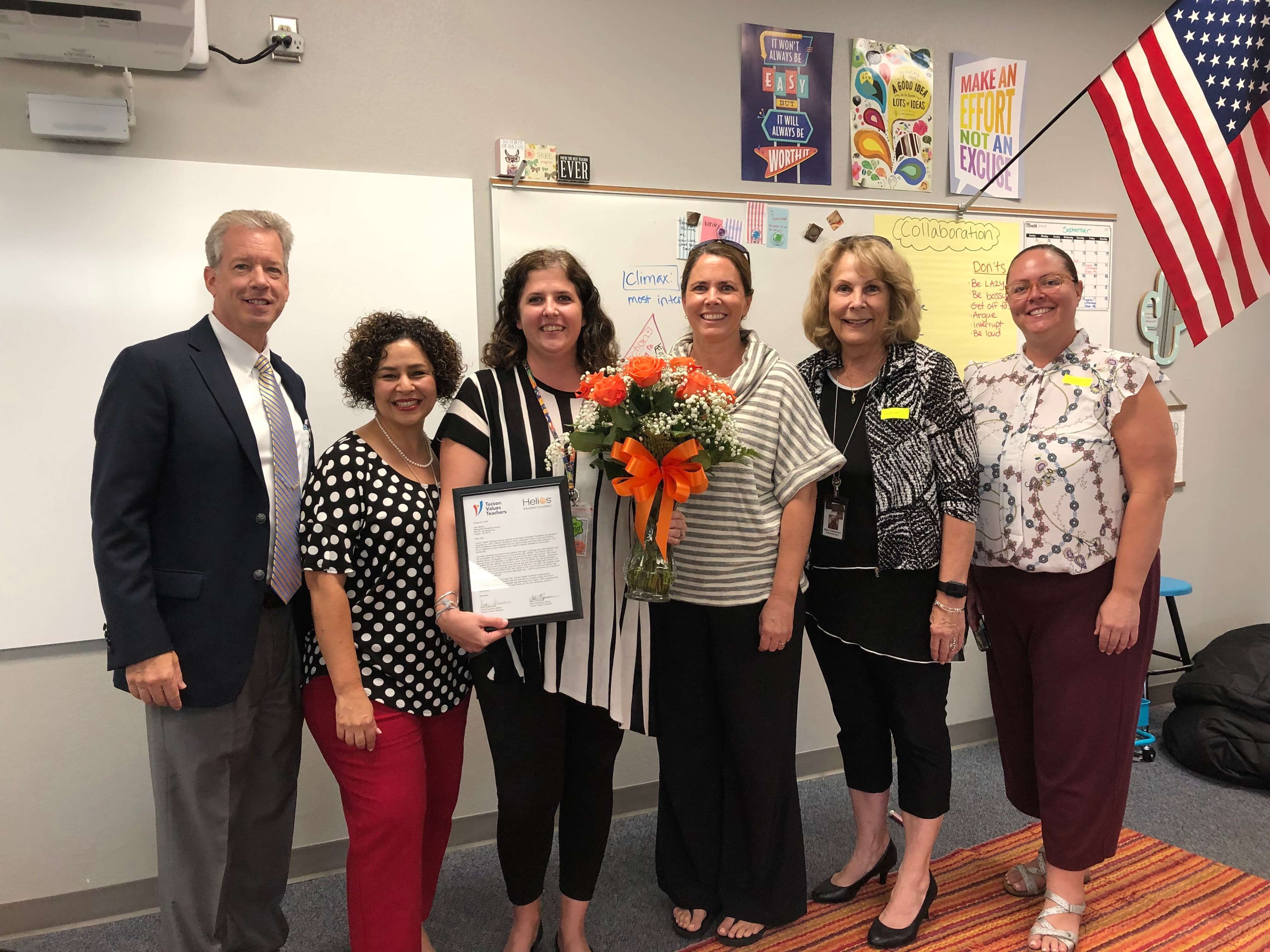 Tucson Values Teachers presented the September Teacher Excellence Award on Thursday, September 26, 2019 to Julie Michel, a fifth-grade teacher at Manzanita Elementary School.
Michel is in her sixth year at Manzanita—her ninth in Catalina Foothills School District. She has previously served on her School Improvement Team and has training in Systems Thinking through professional development offered from the Waters Foundation.
Michel was nominated by Carrie DeMont whose daughter was in Michel's class last year. DeMont described it as a "life changing year for my daughter."
"The previous year at another school, my daughter cried every day and did not want to go to school. We moved schools to see if our daughter's confidence and view of school would change. I will forever be grateful for Mrs. Michel! Her kindness, humor, love of children, fun way of teaching to make learning fun and interesting along with the way she communicates with children is off the charts," said DeMont.
"She brought back the spark and love of learning in my child. My daughter could not wait to go to school every day! Mrs. Michel is truly one of a kind and teachers like her—who change lives in a real and meaningful way—need to be honored and cherished."