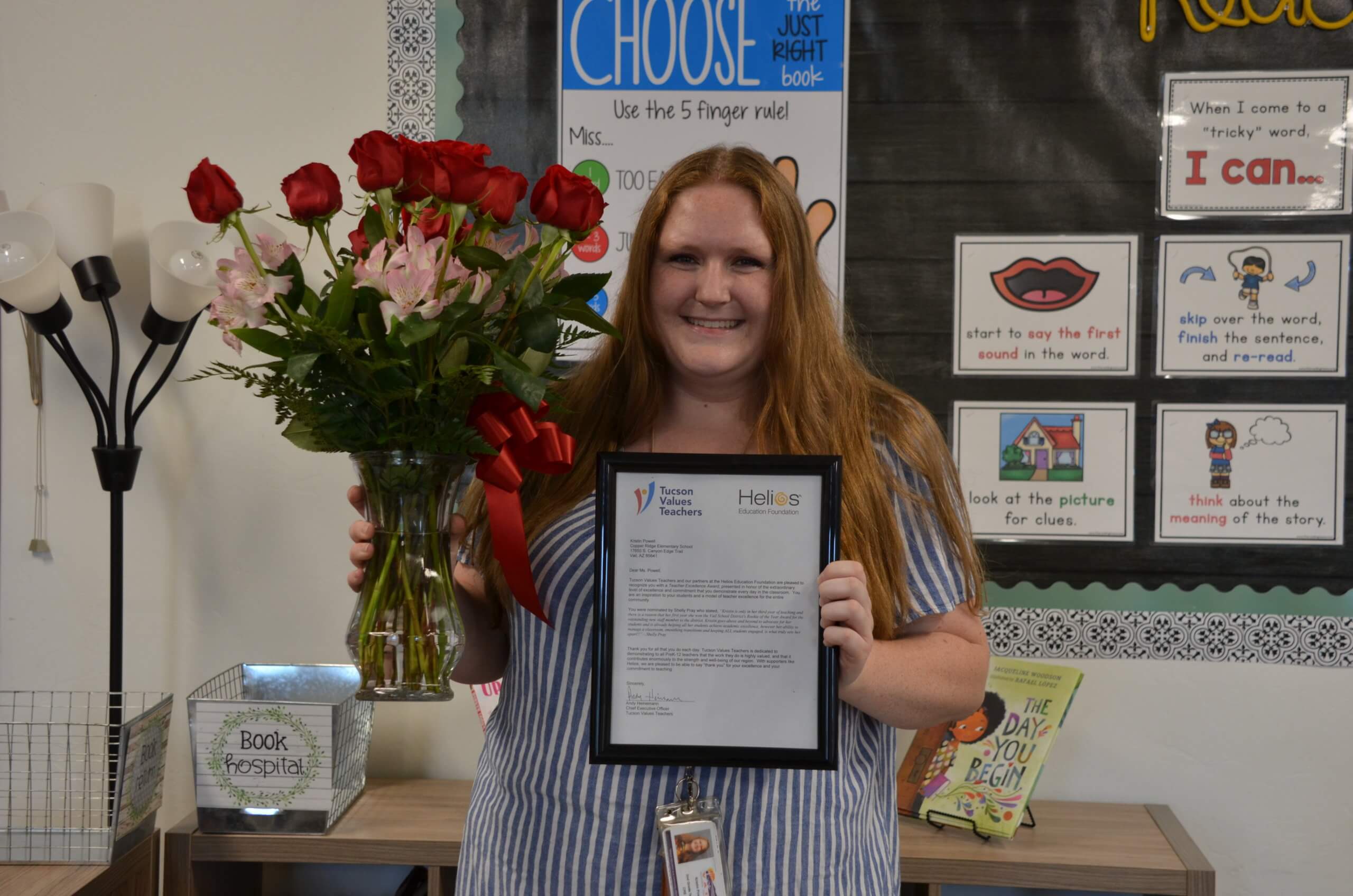 Tucson Values Teachers (TVT) presented the September Teacher Excellence Award on Thursday to Kristin Powell, a second-grade teacher at Copper Ridge Elementary School. The Teacher Excellence Award honors outstanding PreK-12 educators in Southern Arizona. Powell was surprised with the award during the school's faculty meeting.
Powell was nominated by her colleague, Shelly Pray. In the Teacher Excellence Award nominating statement, Pray said, "Kristin goes above and beyond to advocate for her students and is already helping all her students achieve academic excellence. Her ability to manage a classroom, smoothing transitions and keeping all students engaged, is what truly sets her apart."
Powell, currently in her third year of teaching in the Vail Unified School District, previously won the district's Rookie of the Year Award.