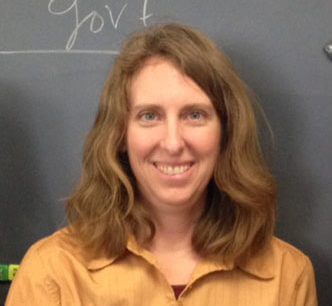 The March 2014 TVT/OfficeMax Teacher Excellence Award was presented to an AMAZING TEACHER, Ms. Maggie Givens, social studies teacher at Esperero Canyon Middle School, Catalina Foothills School District. And I have to say, I've never seen kids so excited to see their teacher being honored — they LOVE MS. GIVENS!
Maggie was nominated by her principal, Mary Setliff, whose nomination reads: "Ms. Givens is one of the hardest working teachers I know. She devotes a great part of her life to helping students. She teaches students in a way that edifies them intellectually and honors their individuality. She trains students as systems thinkers. She sponsors the National Junior Honor Society and trains student tutors and conducts an after school study hall for students. She is a highly skilled as a National Board Certified Teacher and is an excellent mentor and colleague."
Congratulations Maggie! Tucson Values Teachers is proud to honor such OUTSTANDING TEACHERS! Keep up the good work.