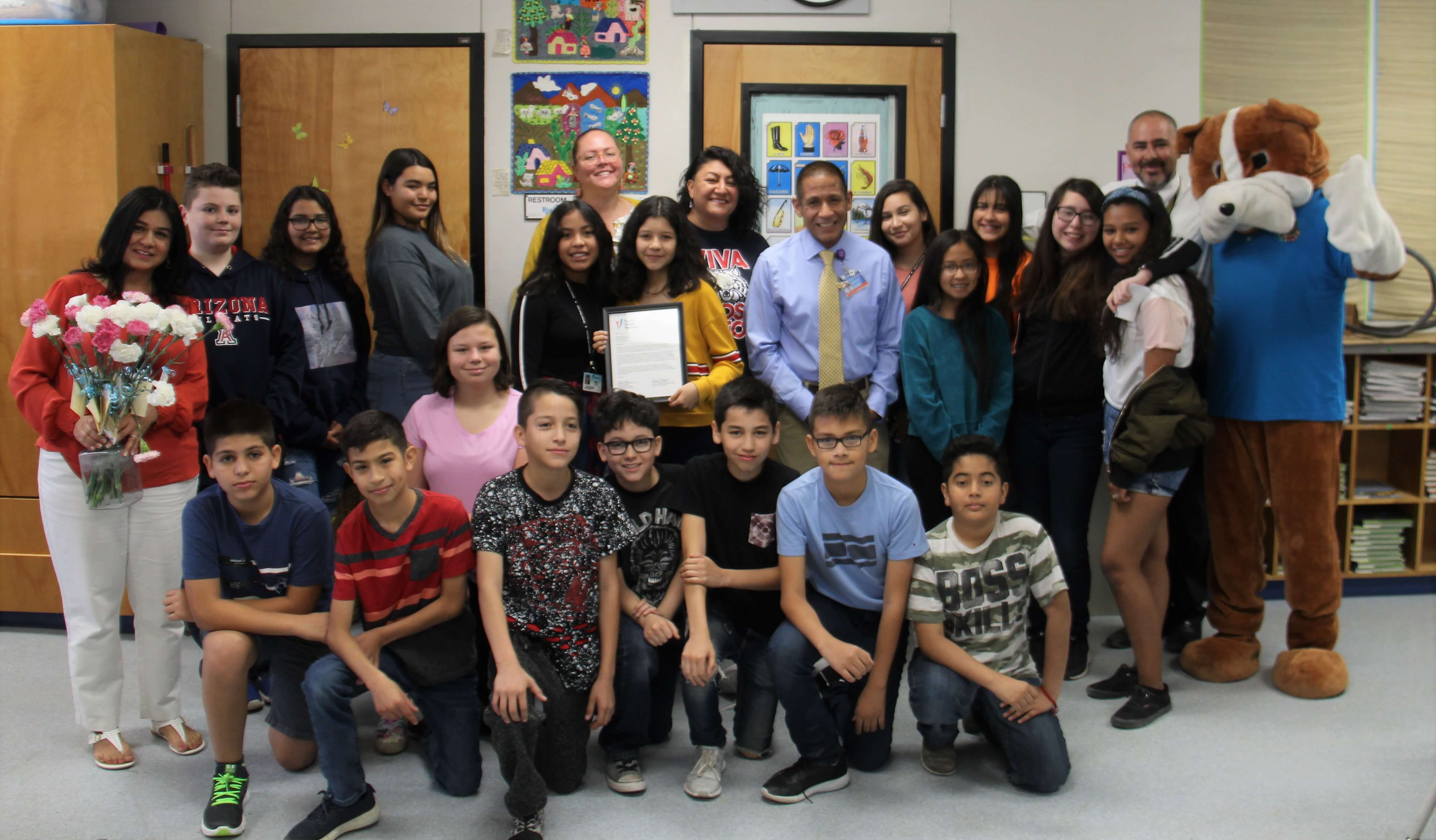 Hollinger K-8 teacher, Maritza Mazon, was described by her students as nurturing, understanding, and patient.
A product of Tucson Unified School District herself—she attended Mission View Elementary, Wakefield, and Pueblo High School—Mazon has taught in the district for the past 17 years. She's been a strong advocate for bilingual education, teaching Dual Language, Spanish Language Arts and English Language Development at Hollinger.
Mazon and her students were surprised in her classroom with the award presentation on May 7. TUSD Superintendent Gabriel Trujillo and others were present.