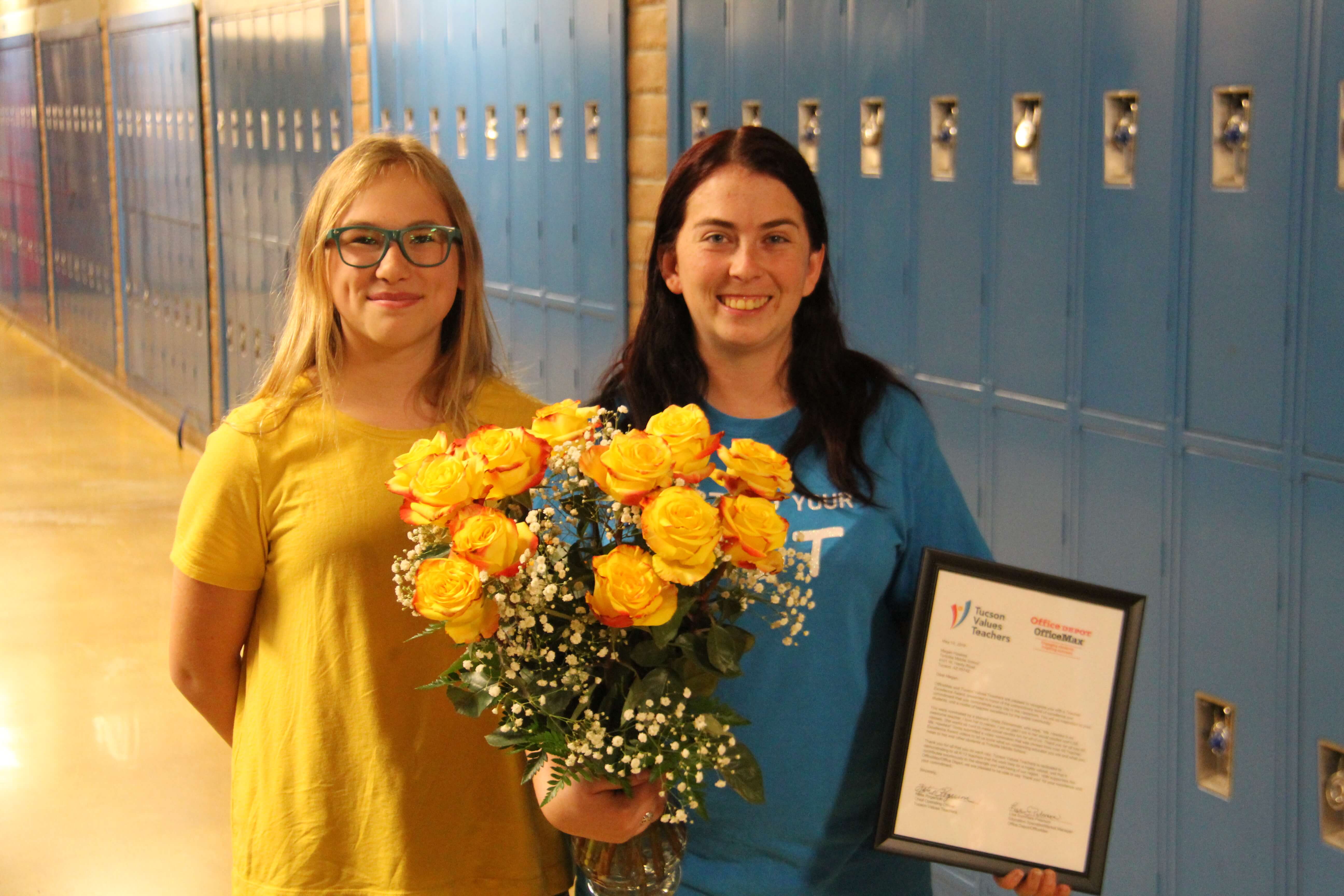 Megan Hawkes, 7thsocial studies teacher at Tortolita Middle School in Marana Unified School District, was presented the Teacher Excellence Award on May 10.
Hawkes was nominated by her student, Greta Zimmerman. In her nominating statement, Zimmerman said, "She's very understanding and takes time to know each and every child, such as letting us tell stories about ourselves so that she gets to know us better and telling us stories about herself so we get to know her better."
Hawkes has taught at Tortolita Middle School for the past seven years. Marana Unified School District Superintendent, Doug Wilson, and other district administrators helped present the award to Hawkes during one of her classes.