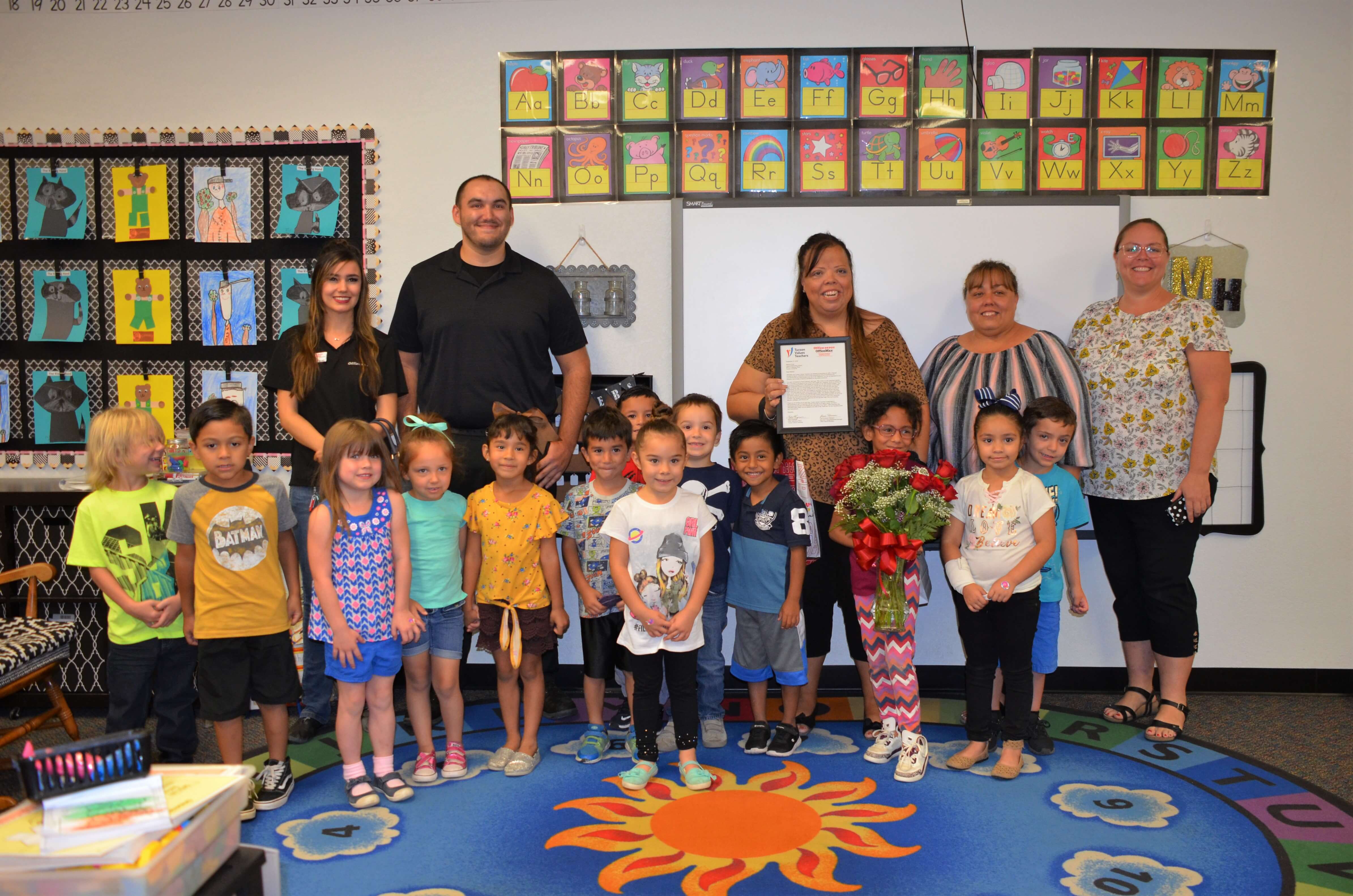 Tucson Values Teachers and OfficeMax/Office Depot presented the September Teacher Excellence Award to Melanie Hurst, a kindergarten teacher at Laguna Elementary School in Flowing Wells School District since 2005, on Thursday, Sept. 27, 2018.
Jacqueline Camacho, principal at Laguna Elementary, said, "Melanie really believes in doing for others. She has a passion for the community and regularly seeks out opportunities to help families of the school."
In addition to serving on the teacher assistance team at her school, Hurst actively participates in the PTO, organizing an annual craft night each fall for students to make holiday gifts at no charge to the families.
Hurst said, "Parents and teachers should be part of kids' education and working with the PTO is my way to give back to the community. I feel very blessed making an impact and working in a district that is so supportive of teachers and education."
Hurst was nominated by her colleague, Kristi Gutierrez. As part of her nomination, Gutierrez said, "Mrs. Hurst is involved in all aspects of our school.  She creates fun, engaging, hands-on lessons for her growing kinders. She creates fun activities for her class around holidays. She started a PRIDE run event that raises money for our PTO and gets the kids outside doing healthy activities."
"On top of all this," Gutierrez added, "she has such a warm loving heart and invites everyone to be a part of her classroom activities. Her students absolutely adore her and her big bear hugs. She is an amazing teacher, colleague, and friend to all."
Congrats, Ms. Hurst!