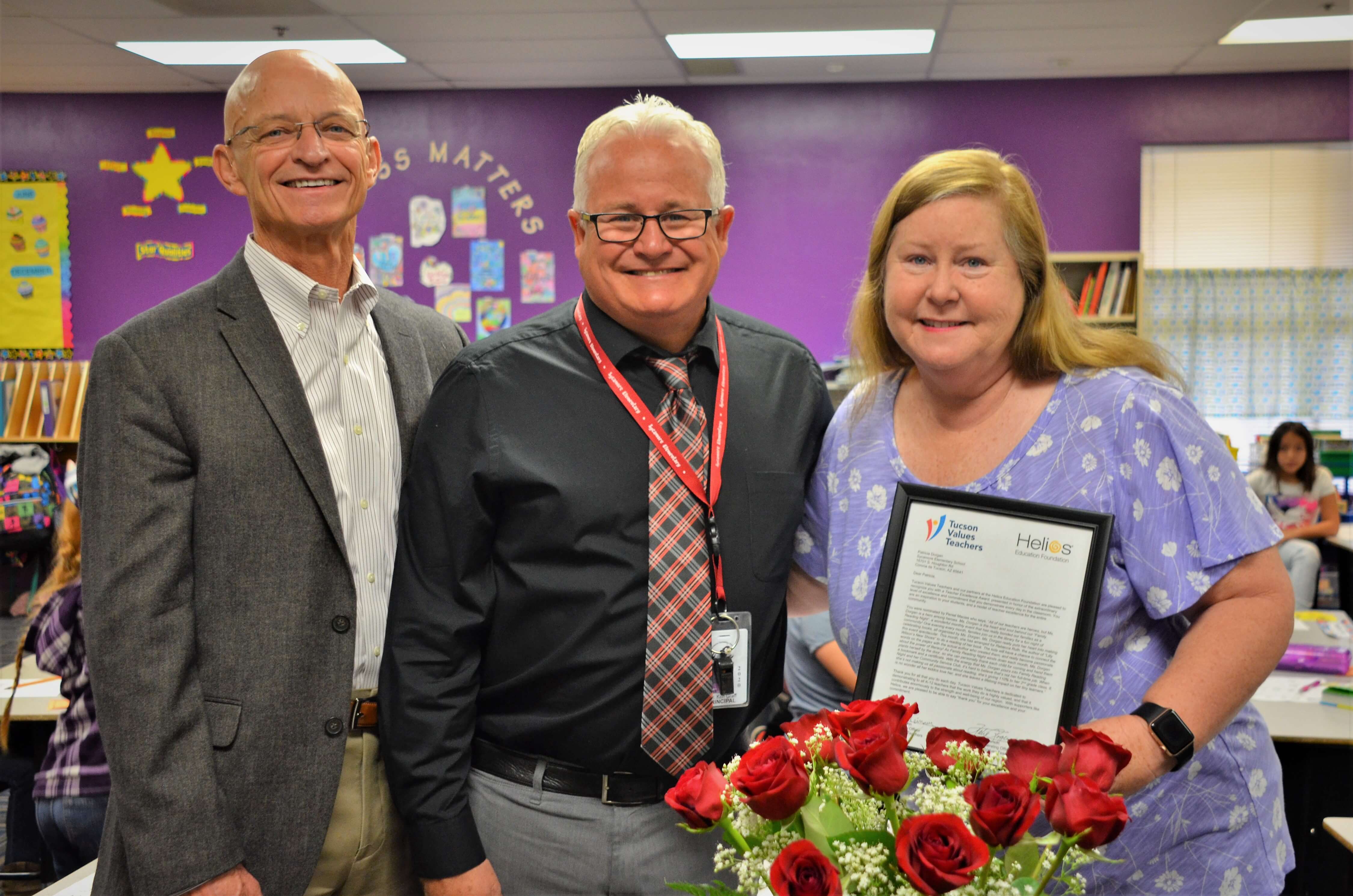 Tucson Values Teachers presented the November Teacher Excellence Award on Monday, November 25, 2019 to Patricia Dorgan, a second-grade teacher at Sycamore Elementary School.
Dorgan has taught at Sycamore Elementary for the past 17 years, ever since the school opened in Vail Unified School District.
She was nominated by a parent at the school, Peniel Macias. In her nominating statement, Macias described Dorgan's Kindness Wall and Stress-free Zone, providing motivational opportunities for her students to focus on doing the right thing.
Dorgan also is responsible for the school's monthly Family Reading Night, the Community Service Club, and student book clubs.
"It is no wonder all her kiddos love her," said Macias. "She leaves a lifelong impact on her tiny learners."