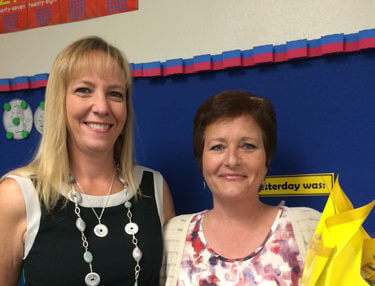 The September 2014 TVT/OfficeMax Teacher Excellence Award was presented to Ms. Paula Vinson, Special Education cluster teacher at Quail Run Elementary School in the Marana Unified School District.
Paula was nominated by Anna Helsel who says, "Paula is a special education teacher at Quail Run Elementary. She goes above and beyond her job, to be sure that her students are included and involved in every way possible. She takes time with every student to make sure they get the best education possible. I had the privilege of working with Ms. Vinson for 5 years at her former school. Her teaching skills, motivation, and her kind heart is what inspired me to continue my career as a teacher. I will be graduating in December with dual certification, and I can thank her for the inspiration.\"
As part of the honors, Ms. Vinson received a $100 OfficeMax/Office Depot gift card, a Teacher Excellence Award plaque, flowers and school supplies. Not to mention bragging rights!