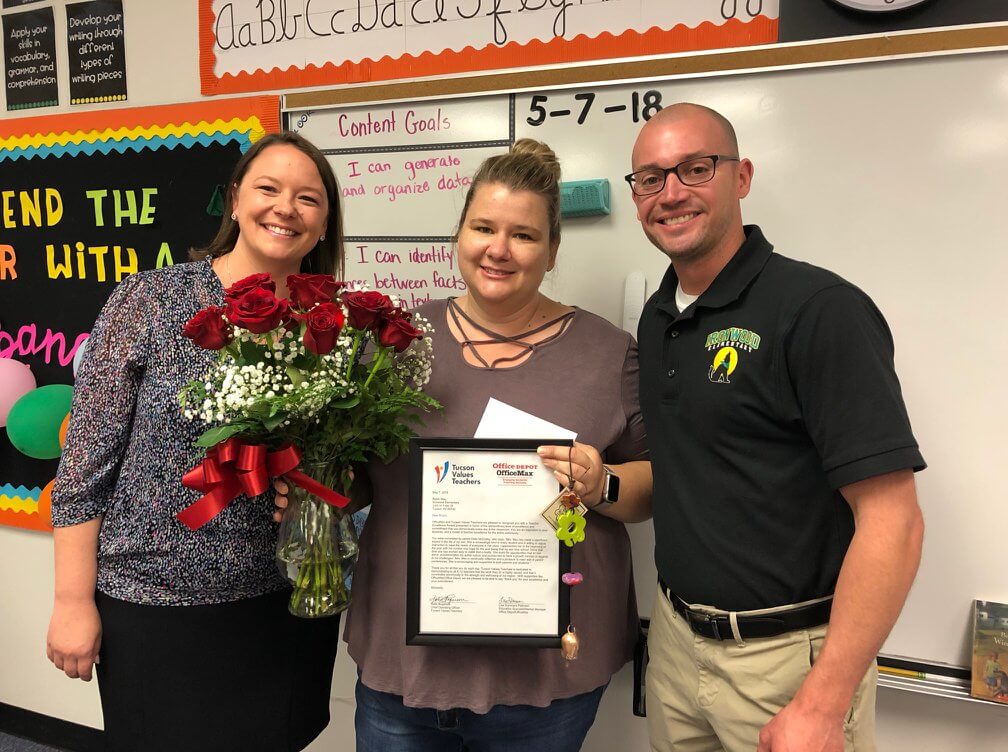 Congratulations to Robin Mau!
Marana Unified School District teacher, Robin Mau, received the May 2018 Teacher Excellence Award during Teacher Appreciation Week. Ms. Mau, who has been teaching for 12 years, has spent the last five years as a 3rd grade teacher at Ironwood Elementary. During her time at Ironwood, Ms. Mau has worked with students in Odyssey of the Mind and Student Council; she has also served on various committees on both a district and school level.
This year, Ms. Mau has started working on her National Board Teaching Certification. This process has helped her "reflect and improve on my teaching practice."
Ms. Mau was nominated for the Teacher Excellence Award by a mother of one of her current students. Delia McCraley, who is an administrator at Mountain View High School, said, "Mrs. Mau has made a significant impact in the life of my son. She is exceedingly kind to every student and is willing to adjust instruction to meet the needs of everyone in her class."
Ms. McCraley went on to say, "I approached her in the beginning of the year with my number one hope for the year being that my son love school. Since that time she has worked daily to make that a reality. She looks for opportunities that let him shine, accommodates his active nature, and pushes him to have a growth mindset in regards to his challenges. Mrs. Mau is continually reflective and a pleasure to meet with in parent conferences. She is encouraging and supportive to both parents and students."
As part of the Teacher Excellence Award, Ms. Mau received flowers and a plaque from TVT, a $100 gift card from Office Depot/OfficeMax, a mini bell donated by Ben's Bells, and pizza for her class from Humble Pie! She also received $250 cash courtesy of Tucson Electric Power and Helios Education Foundation.