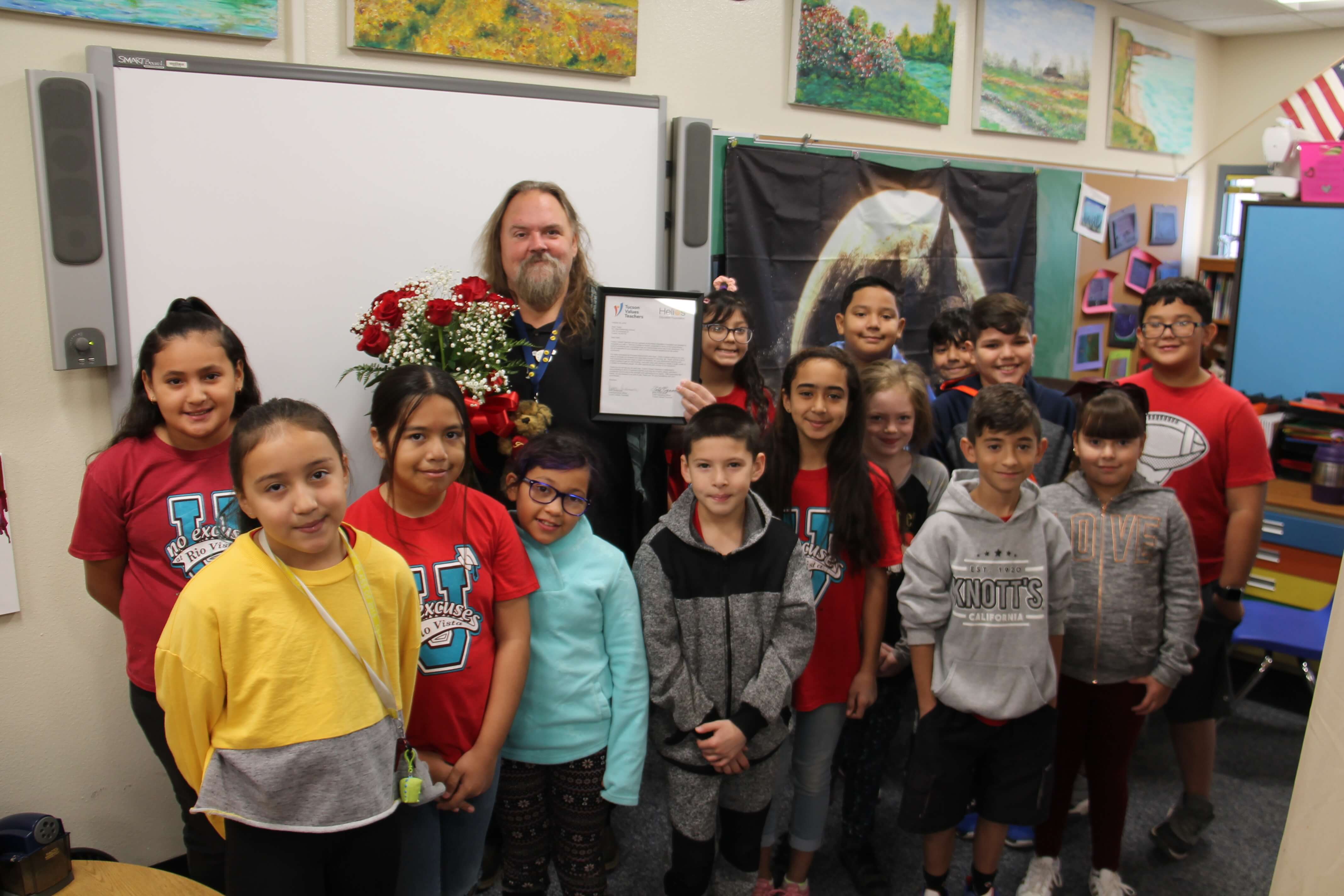 Tucson Values Teachers presented the October Teacher Excellence Award on Tuesday, October 29, 2019 to Sean Taylor, a fourth-grade teacher at Rio Vista Elementary School.
Taylor, who has taught in Amphitheater Public Schools for 17 years, was nominated by his principal, Dianna Kuhn.
"Sean is always willing to try new ways to motivate his students and keep them involved in learning," said Kuhn.
"Mr. Taylor spends a lot of time researching the best ways to teach his students. He uses whole-brain teaching and project-making to get his kids thinking. Last year, they used blocks to design a scale model of a shelter for homeless people."
Taylor, who previously studied in Sweden, serves on Rio Vista's Leadership Committee and oversees project-based learning and research on campus.