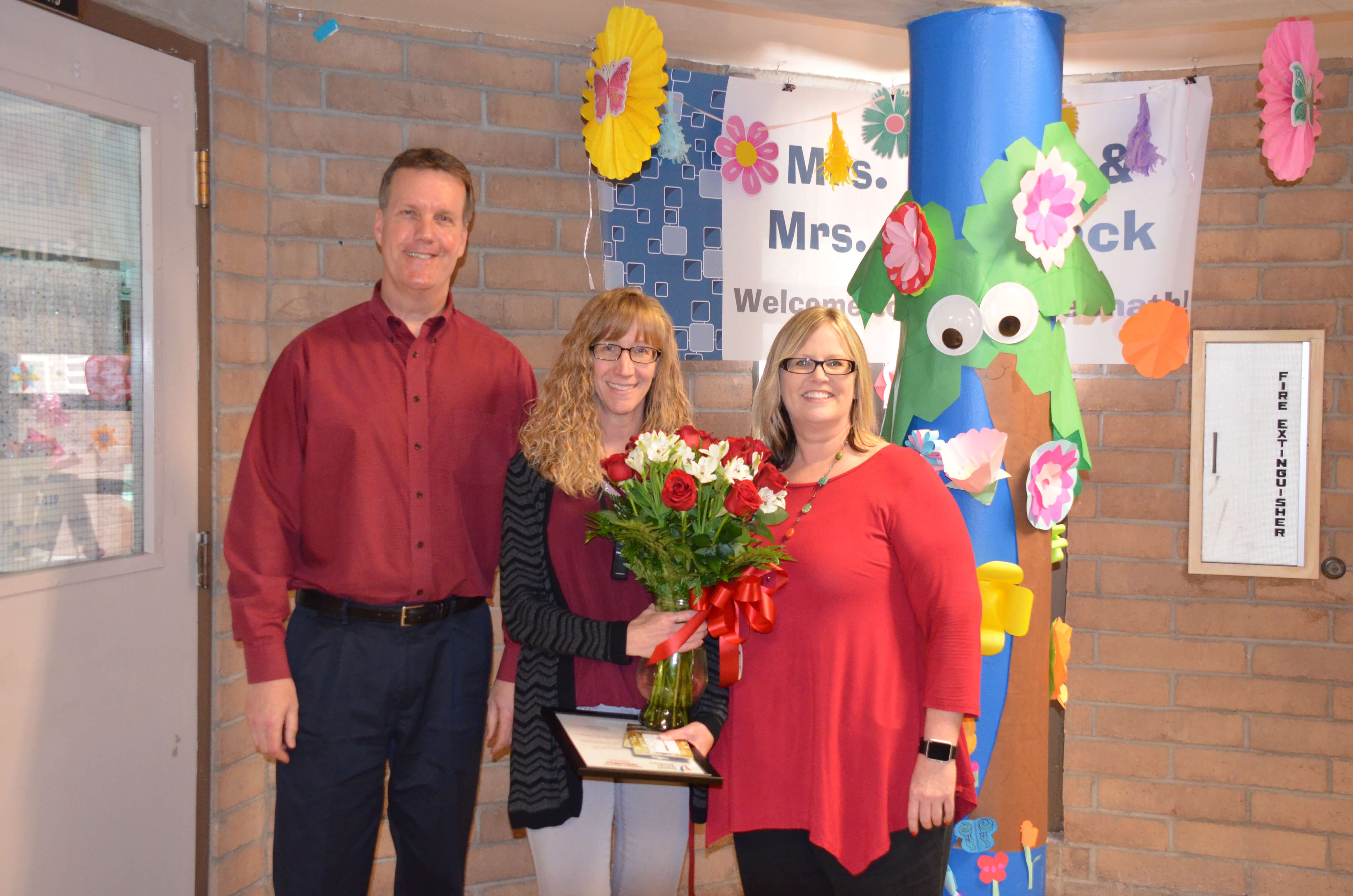 Congratulations to Stacy Bansback!
18-year veteran teacher, Mrs. Bansback, was honored with the April 2018 Teacher Excellence Award. Mrs. Bansback, who has worked at Tortolita Middle School for the past six years, is the lead math teacher for the department. She received flowers and a plaque from TVT, and school supplies along with a $100 gift card from Office Depot/OfficeMax! She also received $250 cash courtesy of Tucson Electric Power and Helios Education Foundation.
Cindy Townsend, the school psychologist, nominated Mrs. Bansback for the award. In her nomination, Ms. Townsend said, "Mrs. Bansback goes above and beyond for her students. She gives up her lunch break to tutor students who need extra help, she coaches soccer and volleyball after school, she buys supplies for kids who can't afford them and donated dressers and beds to students who need them! She is a strong advocate for her students and makes sure they get the help they need."
Congrats, Mrs. Bansback!