Tucson Supplies Teachers
Tucson Supplies Teachers has become the largest school supply drive in the region! For 2021, we're collaborating with community partners to help offset the $500 to $1,000 teachers spend out of their own pockets each year for much-needed school supplies. Since inception, Tucson Supplies Teachers has delivered more than $1.1 million to help teachers purchase the items they need for their students and classrooms.
We're kicking off Tucson Supplies Teachers 2021 with a special fundraising event at Laff's Comedy Club on June 13 at 6pm! Classroom Confidential, hosted by Nancy Stanley with Funnyman Dave Fitzsimmons, will feature Southern Arizona teachers who will be on stage along with experienced comedians. Tickets are $12 with a 2 item minimum at Laff's Food or Drink.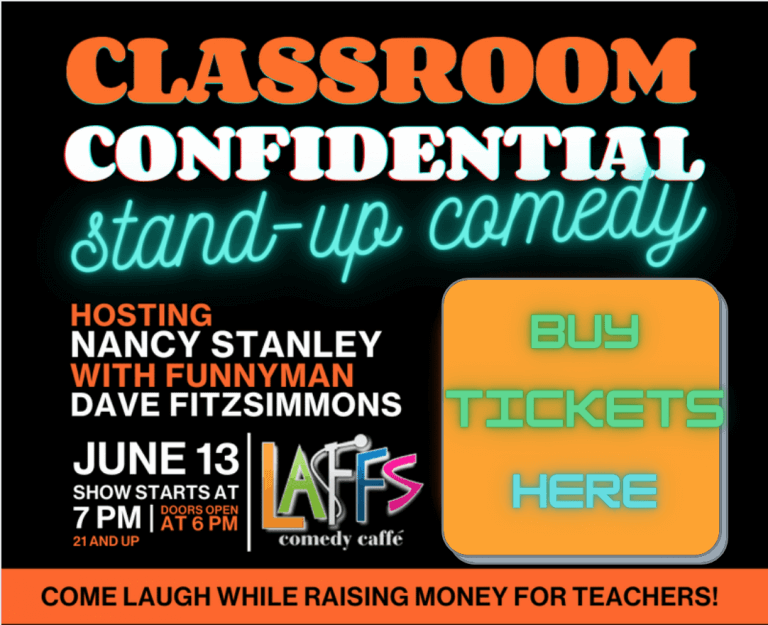 FOR TEACHERS:
Tucson Supplies Teachers will run from July 12, 2021 to September 30, 2021. Teachers can sign up for a chance to receive a Jonathan's Educational Resources gift certificate starting July 12.
FOR COMMUNITY MEMBERS:
You can help support teachers across Southern Arizona by making a donation online, or by sending a check to:
Tucson Values Teachers
3497 N. Campbell Ave., Suite 703
Tucson, AZ, 85719
All donations made to Tucson Values Teachers will be used to purchase Jonathan's Educational Resources gift certificates to assist teachers with school supplies. Donations are accepted all year long.
---