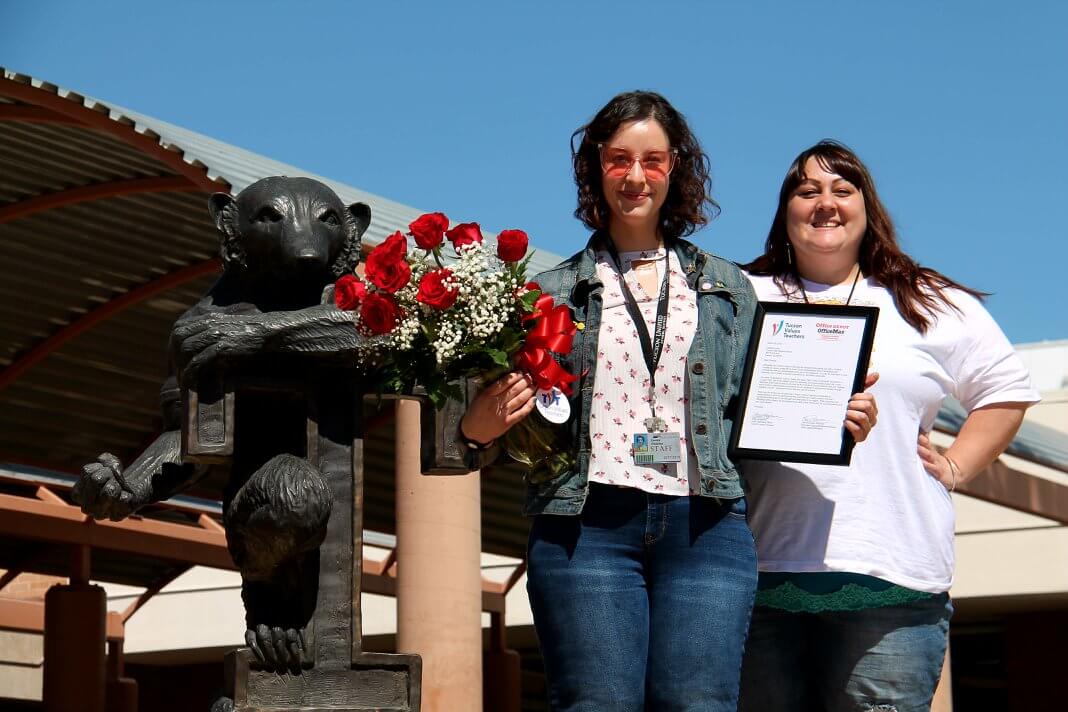 Congratulations to Ondrea Levey!
Ms. Levey–a 2D art teacher at Tucson High Magnet School in Tucson Unified School District–received the March 2018 Teacher Excellence Award! She received flowers and a plaque from TVT, and school supplies along with a $100 gift card from Office Depot/OfficeMax! She also received $250 cash courtesy of Tucson Electric Power and Helios Education Foundation.
Still relatively new to the profession, Ms. Levey credits much of her success this year to her mentor and fellow art teacher, Andrea Burk.
Casney Tadeo, a friend of Ms. Levey, was also at the presentation. She nominated Ms. Levey for the award. In her nomination, Ms. Tadeo said, "Ondrea cares deeply about art, teaching, and social justice issues. She dedicates extra time by being a sponsor for the Gender & Sexuality Alliance and I believe she provides a safe positive environment for her students to discover themselves through creativity and art. I am proud to know her and call her a friend."
Congrats, Ms. Levey!